On Friday, June 18, the opening ceremony of "2021 Silk Road week" will be held in the fashion Hall of China Silk Museum. The scale of the on-site activities will be about 100 people, including 30 foreign guests. Adjustments will be made according to the changes of the epidemic situation and relevant policies.
Main visual diagram of opening ceremony simulation
The contents of the opening ceremony mainly include: broadcast the publicity film of "2021 Silk Road week" and the publicity film of the preliminary activities of "2021 Silk Road week", speeches by the leaders of the State Administration of cultural relics, Zhejiang Province and representatives of UNESCO Beijing office, broadcast the congratulations video of "2021 Silk Road week", release the annual report of 2020 Silk Road Cultural Heritage, and launch the joint construction of digital museums by museums along the silk road, Flying flower order online: live broadcast with the branch venues in Xi'an, Lanzhou and Fuzhou. The National Silk Road · HUANGHUANG Grand View - National Silk smell was released. The event leaders and Representatives took group photos for the opening of the Silk Road week, and visited the exhibition of "all creatures - animals and plants on the Silk Road", "the Silk Road on silk scarves" and "Silk Road Photography Exhibition".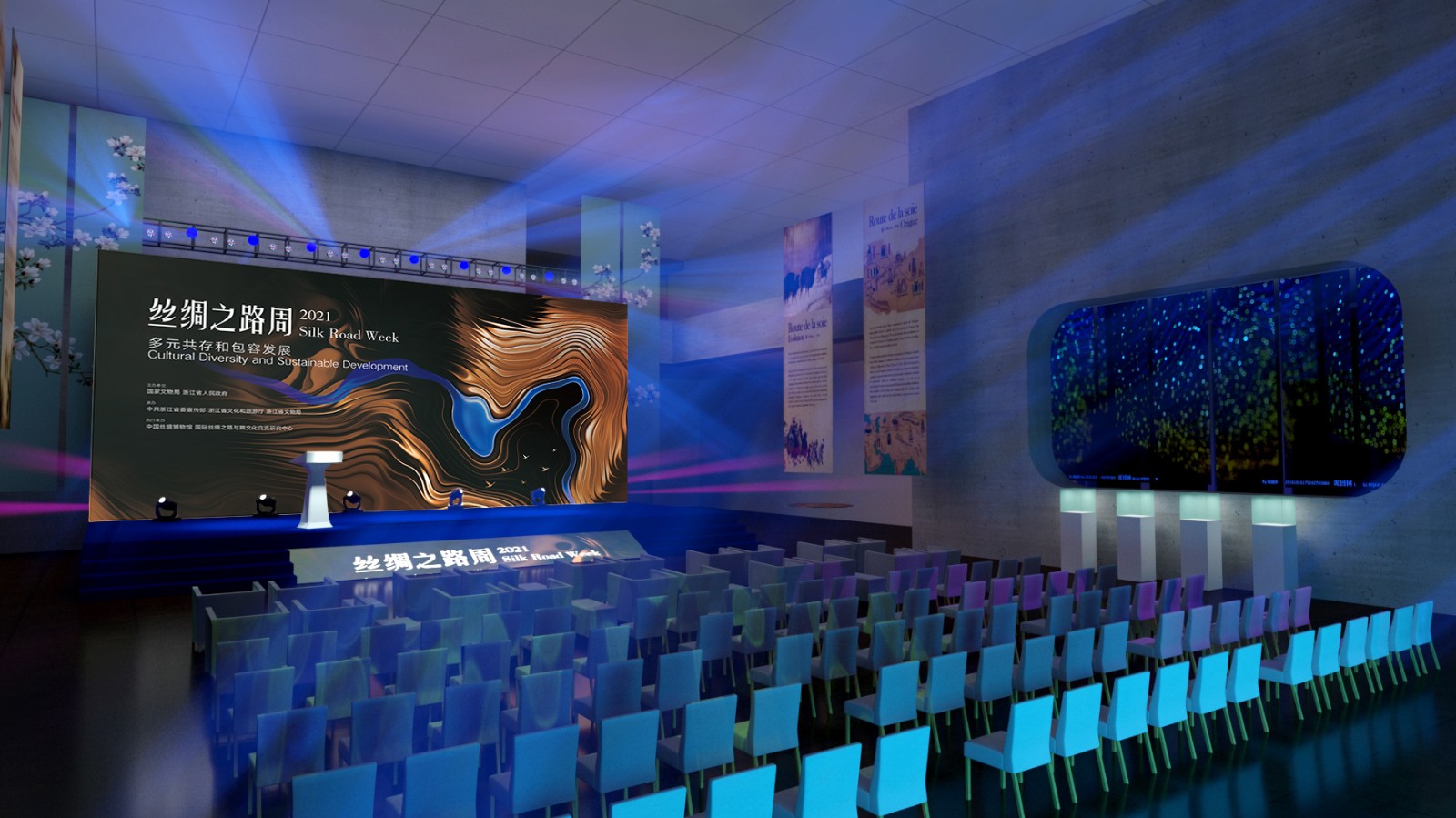 Scene simulation diagram of opening ceremony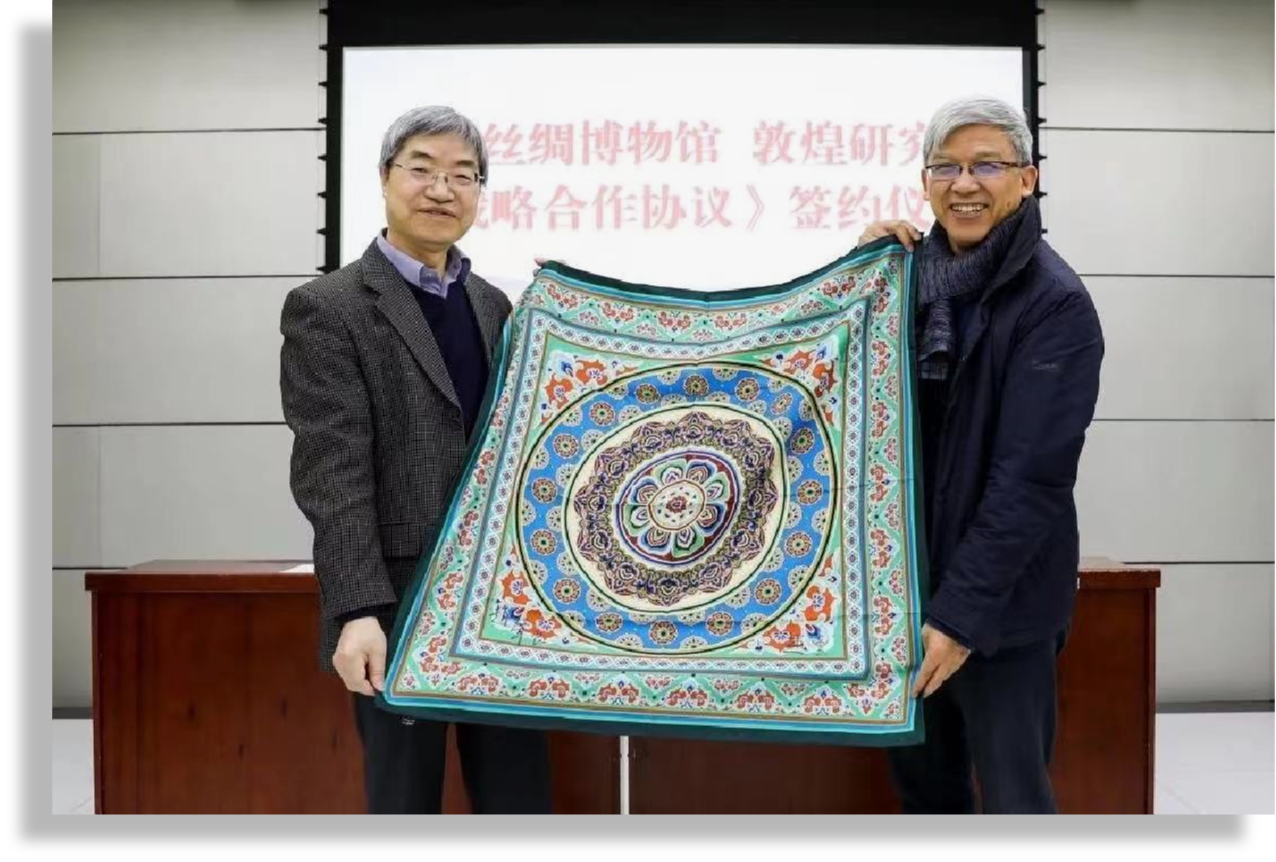 China Silk Museum signs strategic cooperation agreement with Dunhuang Research Institute
图中:左,Zhao Shengliang, President of Dunhuang Research Institute; Right,Zhao Feng, curator of China Silk Museum.