On May 18,2022, China National Silk Museum (NSM) participated in the "International Museum Day" China main venue event which was held in Wuhan, Hubei. The event focused on the theme of "The Power of Museums".

Mainly planned and designed by the China National Silk Museum(CNSM), co-organized with the Capital Museum and the China Association of Cultural Relics Protection Technology, the "Pursuing Eternity: Conservation of Museum Collections in china " stood out from 158 exhibition participating projects across the country and won the Excellent Award of the "19th Annual Top Ten Exhibitions of National Museums (2021)".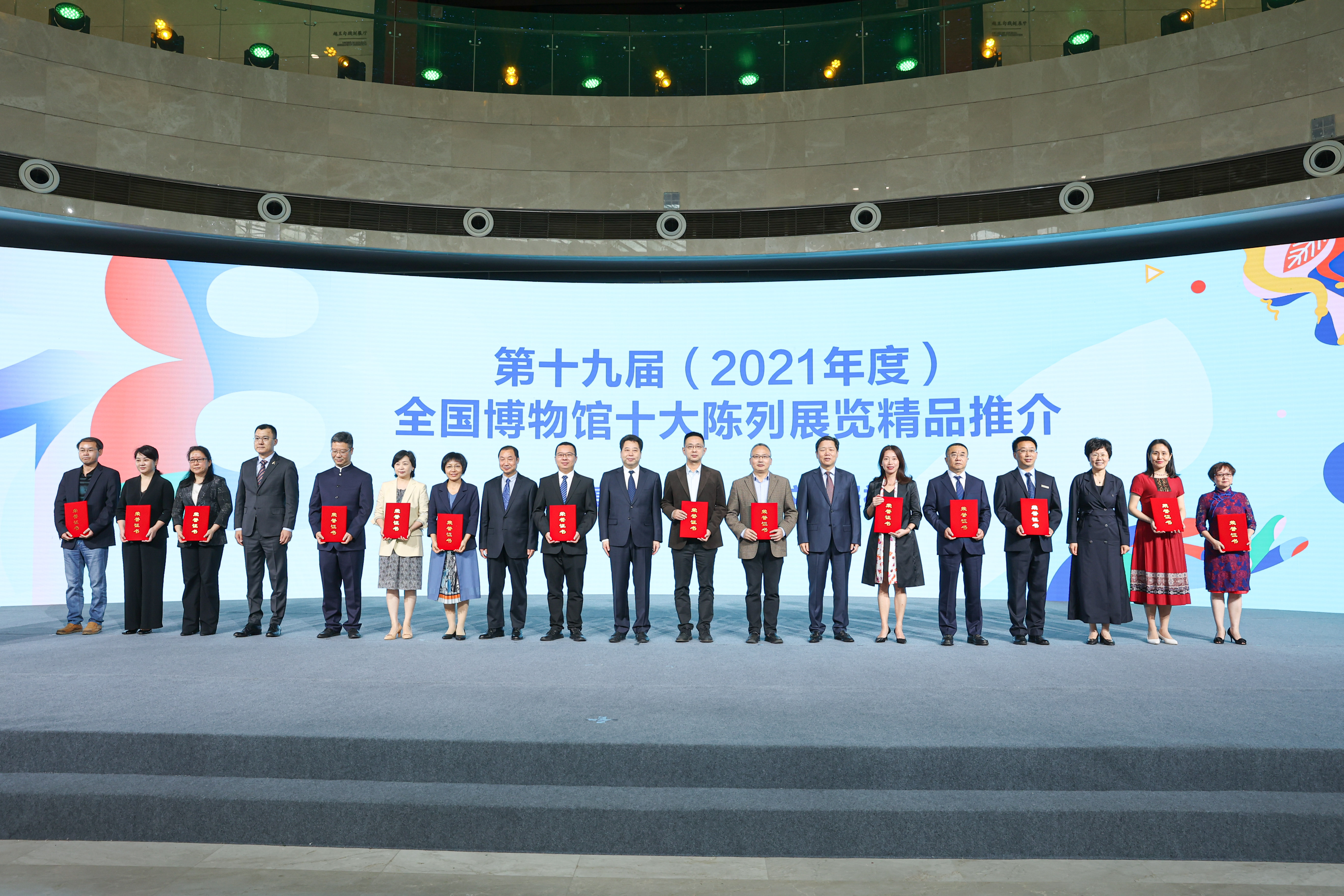 On the afternoon of May 17, the third Museum Youth Forum with the theme of "the Power of Museums: young people in Action" was held in Hubei Provincial Museum. As one of the important brand activities of the "International Museum Day", the Museum Youth Forum has become an important platform for young museums across the country to show their elegant demeanor and professional exchanges.
Ms. zhou Yajuan from the International Exchange Department of NSM was selected from 154 applicants nationwide and invited to give a keynote speech entitled "An analysis of strategies for enhancing museum's internationality: take the International Association for the Study of Silk Road Textiles as an example ".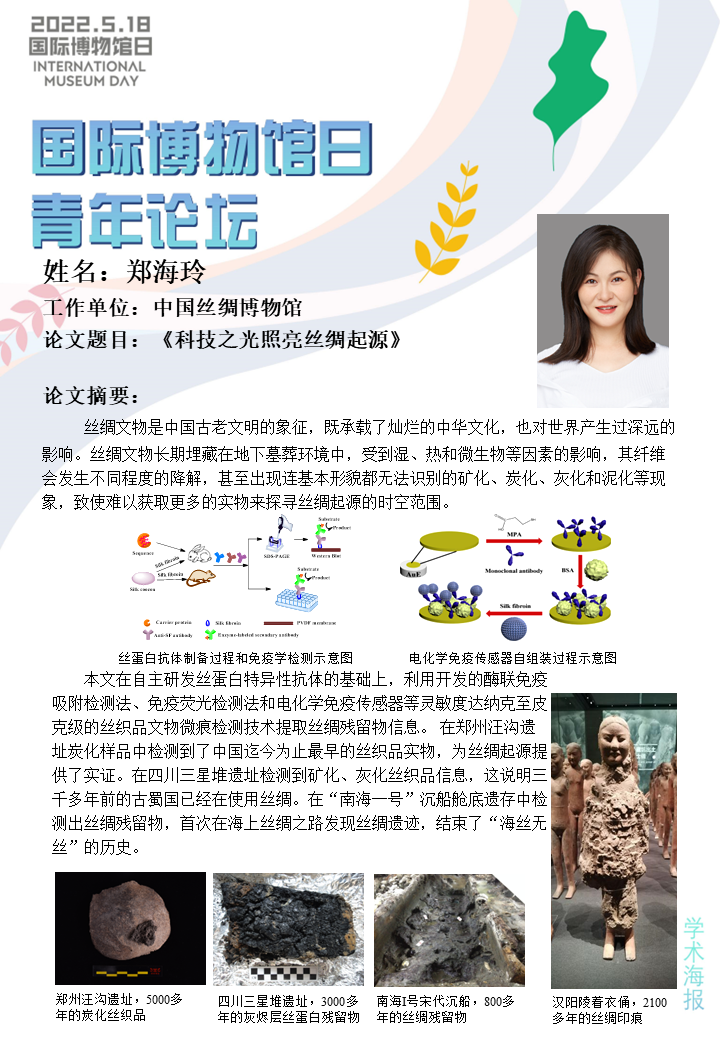 The paper written by Ms.Zheng Hailing from the Department of Conservation of NSM, titled "The Light of Science and Technology Illuminates the Origin of Silk", was made into an academic poster and displayed simultaneously on site.