October 20–22, Online
"Silk Road Textiles Under the Microscope" presents studies of textile productions and circulations along the land and maritime Silk Road.
About this event
Textiles and clothing may reveal much of their history through their materials, techniques, and construction. They can tell us where and how they were made, by and for whom they were designed, their intended uses, and subsequent repurposing. This 6th IASSRT Symposium brings to the forefront regional craft practices, the evolution of designs and technologies, and their spread through trade and migrations.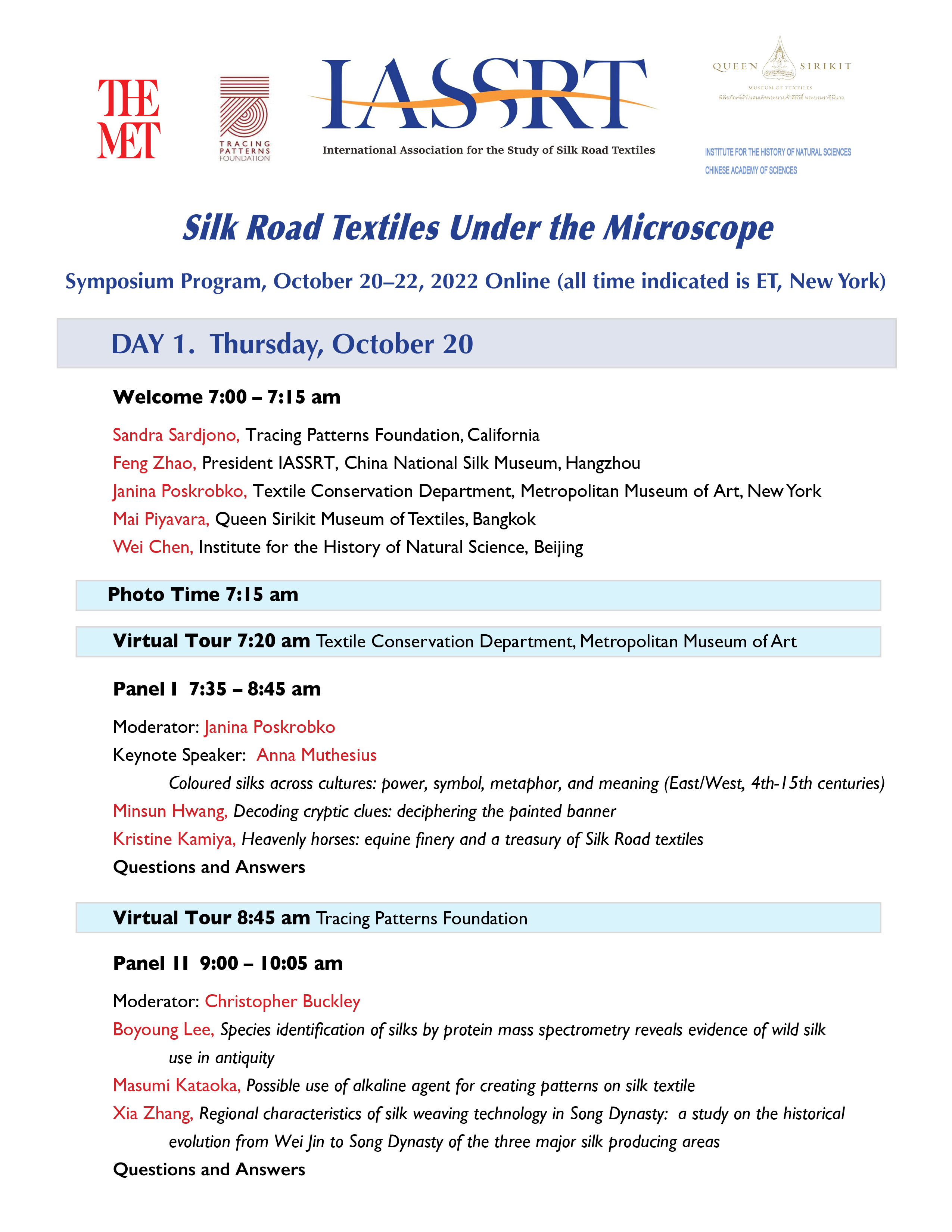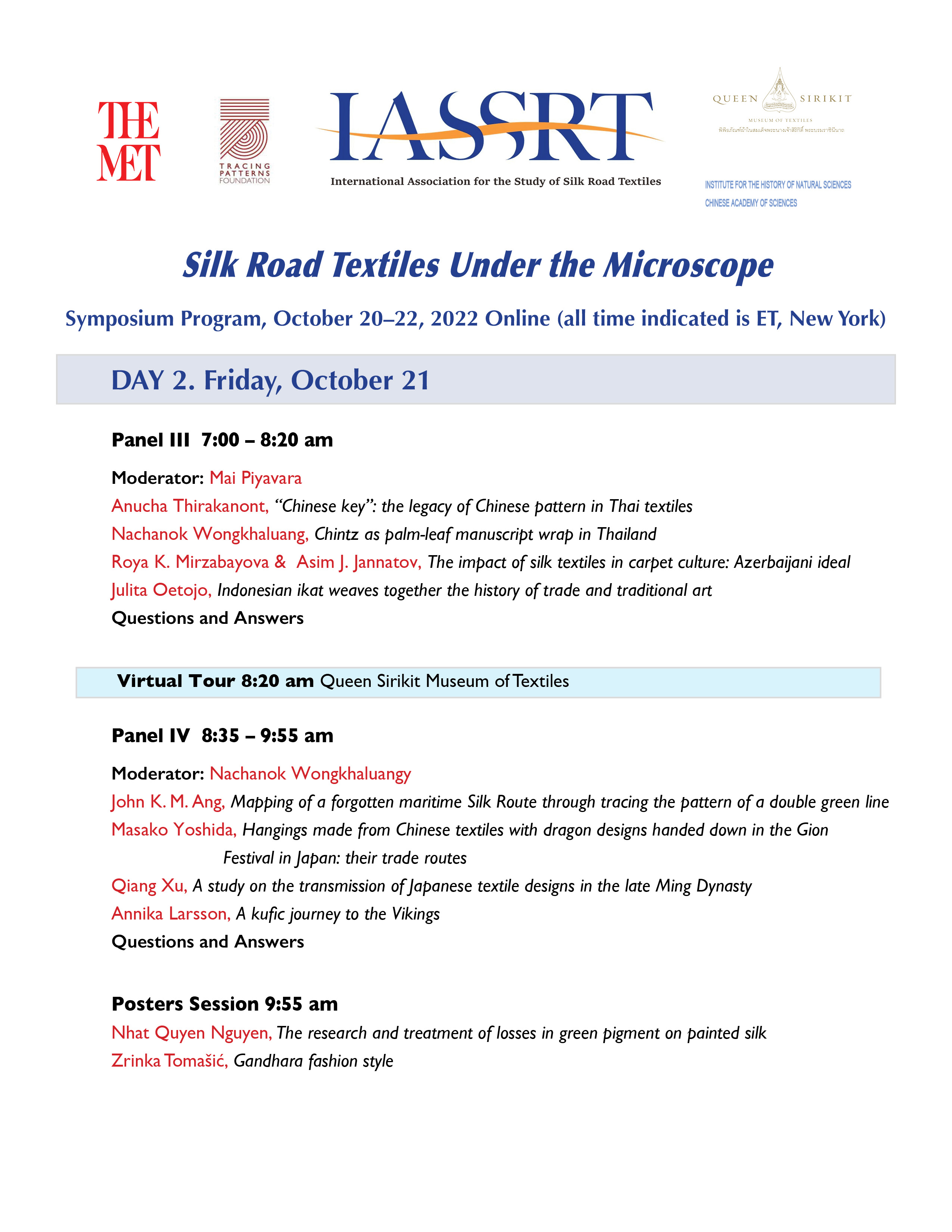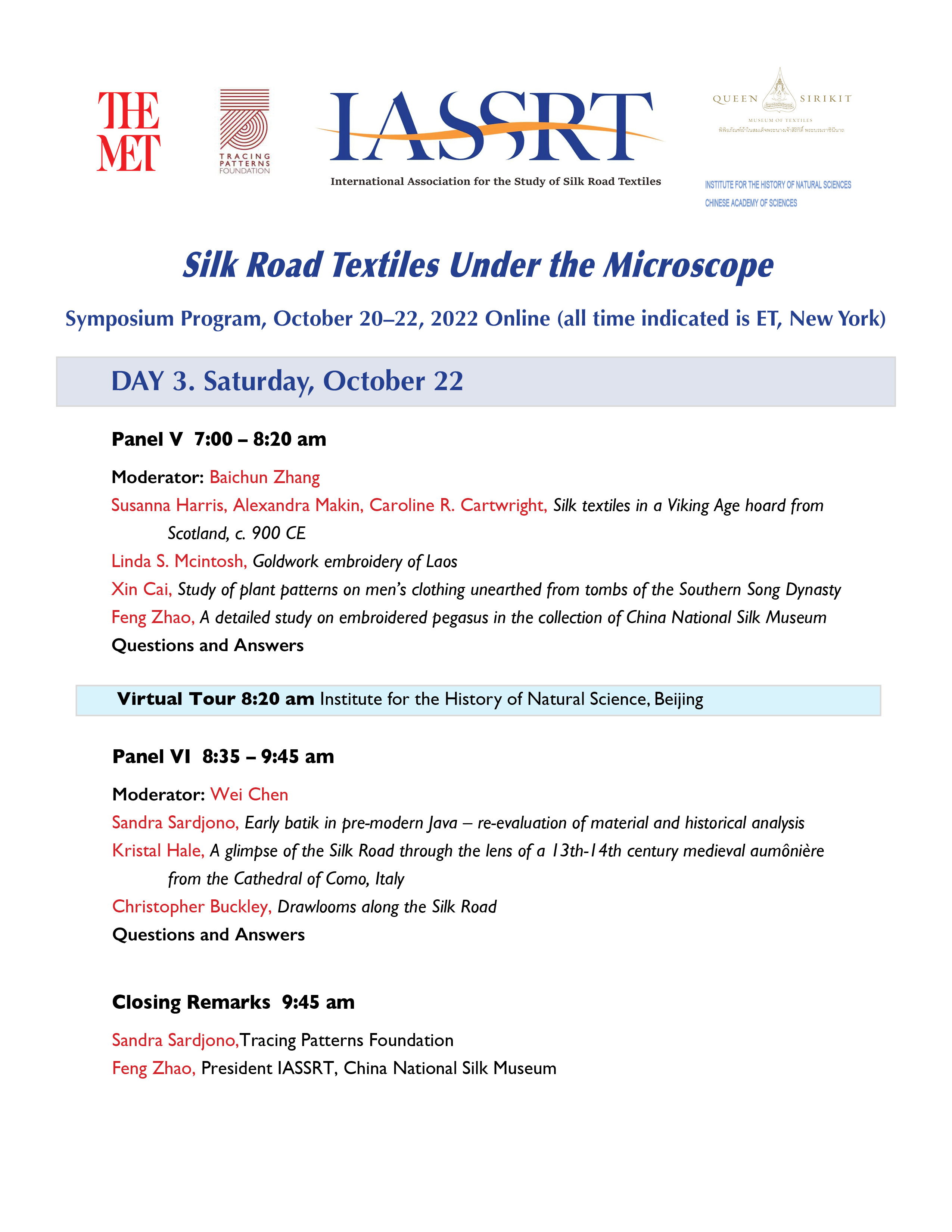 CO-ORGANIZERS:
International Association for the Study of Silk Road Textiles (IASSRT)
Department of Textile Conservation, Metropolitan Museum of Art, New York
Tracing Patterns Foundation, California
Queen Sirikit Museum of Textiles, Bangkok
Institute for the History of Natural Science, Chinese Academy of Sciences, Beijing
Registration link: https://www.eventbrite.com/e/431374852797
Download the program: IASSRT 6 Symposium Program for Evenbrite.pdf